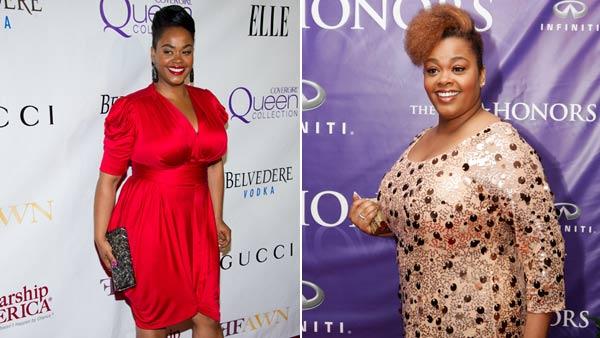 "I'm past caring about some things that never mattered in the first place and [I'm] in love with my baby boy," Scott says in the June issue of Ebony, according to CNN.
Scott gave birth to her son Jett Hamilton Roberts in April 2009. The baby's father is Lil' John Roberts, Scott's boyfriend at the time and drummer in her stage band. The couple broke up a month after the child's birth. Previously Scott was married to Lyzel Williams, a DJ and graphic artist from 2001 to 2007.
The singer, who is also on the cover of the issue, adds, "I'm also unafraid. I know how much music has always meant to me, how much it means to us all, and I know there's someone out there, maybe just one someone, who can feel inspired by being brave."
As for getting fit, Scott says she got a little help from a personal trainer who knows her work out style. "Anything that makes me feel like I'm not working out. We go outside and throw footballs, go for walks," she said.
In the photos above, a slimmer Scott can be seen on the left arriving to the second annual Mary J. Blige Honors Concert to benefit FFAWN's Scholarship Fund, in New York, Sunday, May 1, 2011. On the right, Scott stands on the red carpet after arriving for the BET Honors in this Saturday, Jan. 12, 2008.
The actress also told the magazine, she is "in a good place."
Scott is both an accomplished singer and actress. She has won three Grammy awards and has had roles in the "Why Did I Get Married?" films and plays the lead role in "The No. 1 Ladies' Detective Agency" on Showtime.
The singer's new album "The Light of the Sun" is set for release on June 28.