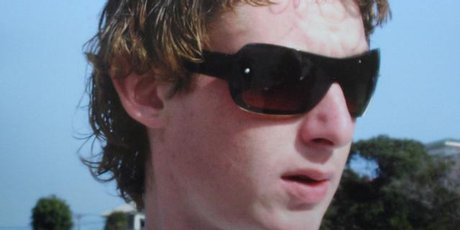 Peter Russell took his life after falling for Facebook persona

Laura Jane West. Photo / Supplied
The mother of a man who committed suicide after he was rejected by an online persona of the "Facebook Predator" has spoken of her hatred for the woman.
Distraught mum Raewyn Ford said her son, Peter Russell, 21, took his life after being dumped by Natalia Burgess. His family now want police to refer the case back to the coroner after discovering the degree to which he was manipulated.
Russell, from Christchurch, who had proposed to vivacious blonde "Laura Jane West", never found out that she was in fact a bogus identity.
"I hate her," said Ford. "I hate her for everything she's doing to these young boys - playing head games with kids and actually convincing them she's a real person. It's just wrong."
It is the latest twist in the bizarre story of Burgess, 27, who is under investigation after developing dozens of online relationships with teenagers.
Raewyn Ford said "West" asked to be added as a friend to her son's Facebook page in January last year. They were in regular contact by phone and online, and in April Russell posted a video clip on YouTube proposing marriage.
Read more at
http://www.nzherald.co.nz/nz/news/article.cfm?c_id=1&objectid=10725758